Customization & Accessories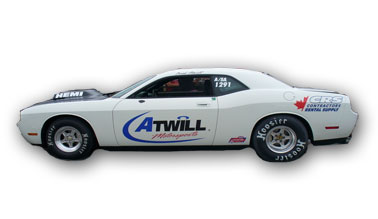 At Atwill Service Centre we understand about passion for your vehicle. If you're one of those who like to have your vehicle stand out from the crowd, then we're your shop. Atwill offers complete customization services to suit all tastes and budgets.
Our technicians are old hands at modifications designed to give your ride a boost. Whether its engine or transmission or both, we can customize your package to suit your needs. Our 2009 Dodge Charger is a perfect example of our work. This car came of the drag program line, stripped down and ready for action. We have built the drive train to our exacting standards and look forward to doing the same for you.
If you're more into the looks side of things, Atwill and customize the body of your car with accessories, lighting kits and more with the aim of giving your vehicle a look that stands out from the crowd. Give Atwill a call and find out how we can serve you.
Full Service Auto Shop
Satisfaction Guaranteed